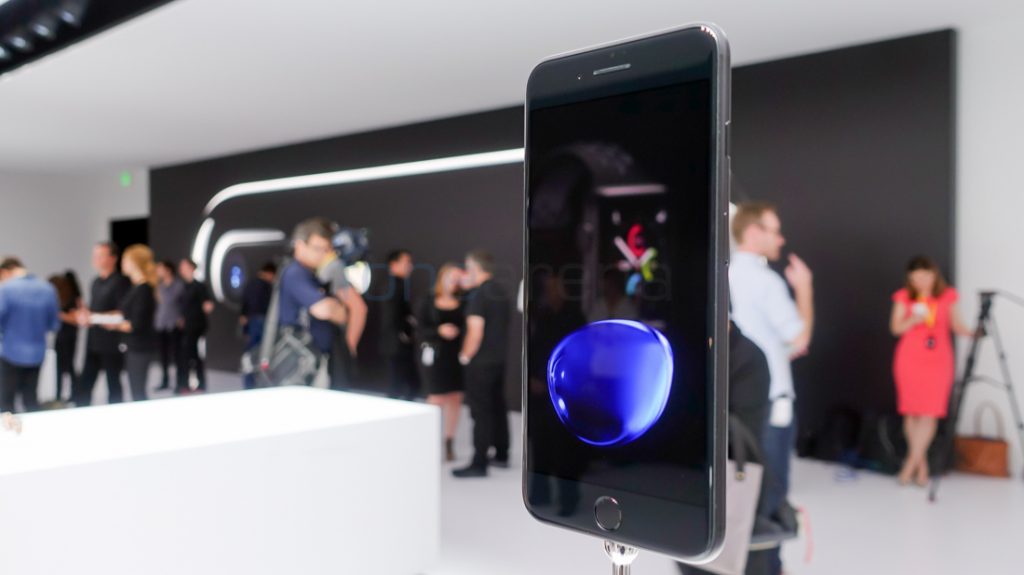 Apple has reported all-time record quarterly revenue of $78.4 billion with a net profit of $17.89 billion in their earnings for the financial year Q1 2017 that ended December 31, 2016. Revenues were up 3.29% year-over-year driven by very strong product mix and the success of iPhone 7 Plus, but profit was down 2.77% YoY. Apple reported all-time record quarterly earnings per diluted share of $3.36.
It sold 78.3 million iPhones, an all-time high, compared to 74.8 million in FY Q1 2016, which is 4.6% growth YoY. It sold just 13 million iPads, compared to 16.1 million compared to the same quarter a year ago, down 19.25% and sold 5.4 million Macs.
Regarding all-time high iPhone sales, Apple CEO Tim Cook during conference call, said:
While iPhone 7 is our most popular model, we saw especially strong demand for iPhone 7 Plus, which was a higher portion of the new product mix than we've ever seen with Plus models in the past. Demand for iPhone 7 Plus exceeded supply throughout the quarter, and we came into supply/demand balance in January.
He also said that despite the demonetization move in India that created lots of economic pressure last quarter, Apple had all-time record revenue results. He also said that Apple is in discussions on a number of things, including retail stores, and fully intend to invest significantly in the country.
App Store broke all-time records during the holiday quarter, including $3 billion in purchases in December alone, making it the App Store's single best month ever. Year-over-year App Store revenue growth was 43% through the first 13 weeks of the quarter. Apple's developer community has now earned over $60 billion, including over $20 billion in 2016 alone.
Apple CEO just said that it was also their our best quarter ever for Apple Watch in terms of both units and revenues without giving any numbers as usual.
Regarding revenues in several markets, Luca Maestri, Apple's CFO, said:
We also established new all-time revenue records in most developed and emerging markets, with strong growth rates in many countries, including the U.S., Japan, Canada, France, Australia, Brazil, India, Turkey, and Russia.

Total Greater China segment revenue was down 12%, but revenue from Mainland China was even with the all-time record results from a year ago and grew in constant currency terms. In all other geographic segments, we generated all-time quarterly record results.
Apple also reported double-digit unit growth for Macs in several countries, including Japan, Mainland China, India, the Netherlands, and Sweden, as well as in the U.S. education market. Apple plans open its first Apple store in Singapore and second store in Dubai soon.
Apple expects revenue between $51.5 billion and $53.5 billion for FY Q2 2017.